40z
30-foot Usability. 40-foot luxury and power.
Contact Us
Innovation built a smarter yacht. With the best fuel mileage in its class and top speeds of 38 knots, the 40z handles with the precision and efficiency of a smaller profile, and the power of a forty-footer.
Technical Specifications
LOA
44′ 2″
LOD
40'0"
Beam
12'0"
Draft
3' 3"
1/2 L Dspl
18,900 lbs.
Air Height
10'
Diesel
350 gals.
Water
100 gals
Top Speed
 38 knots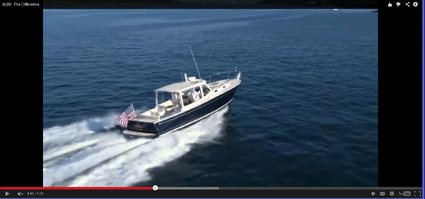 Made STRONG in Boston, USA
Built in Boston, Massachusetts by Boston BoatWorks, the 40z is a lightweight, low profile powerboat that gives you less drag and more speed in almost any weather. Constructed and closely inspected by highly-trained boatbuilders, each yacht is then sea trial tested in the Boston harbor for zero defects. Made of the best epoxy composite in the industry, Kevlar, E-Glass and Corecell, the 50z is lighter, faster and more durable.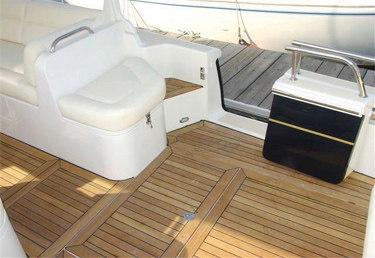 Watch Video! - Joystick Control + 360 Sightlines + Side Doors = Solo Docking
Designed to give you the same ease of use as a a smaller profile, the design of the 40z allows it to easily navigate docking situations.   The Volvo IPS System with Dynamic Positioning System provides joystick control and combined with 360-degree bridge sightlines and dock-level side entry doors make docking a breeze.   The 40z maybe the only "Downeast" style yacht of its size that can be secured to a dock unassisted from the wheel – see how in this video.
ISO CE Mark, Category A Ocean
MJM yachts are the lightest and strongest in their category. The 40z is one of only two boats its size to be certified by the International Standards Organization (ISO) CE Mark as Category A Ocean, the highest certification possible.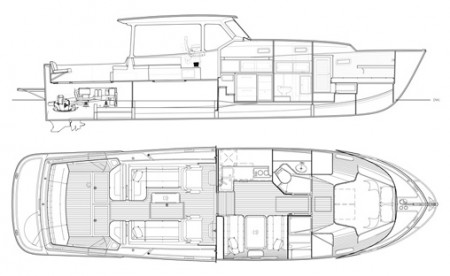 Revolutionary Design
Conceived by renowned yacht designer Doug Zurn, the 40z is an example in modern innovation with superior handling and stability, leaving behind top-heavy, lumbering designs.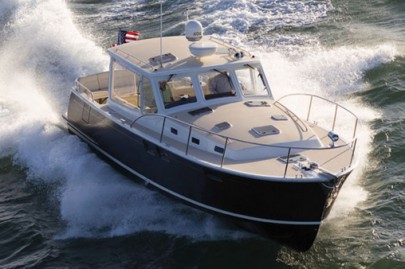 Double the Fuel Efficiency
Cruising at 25-plus knots at only 1.2 nautical mile-per-gallon, it uses approximately half the fuel as the competition.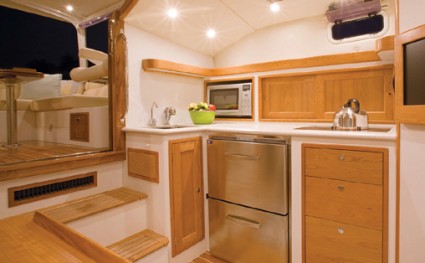 Comfort
From a weekend trip to a summer voyage, enjoy a more comfortable ride and dry running aboard the 40z. From topside to below-deck quarters, features are built-in to maximize space.
All surfaces are designed for safety, beauty and easy maintenance. Enjoy single-level seating for as many as 15 and sleeping accommodations for up to 6.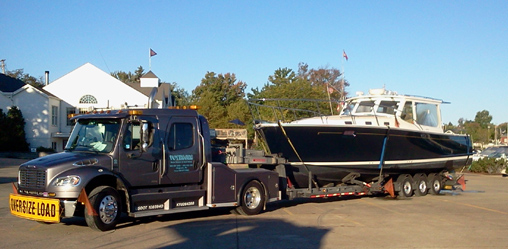 Portability
Go from the Great Lakes to the Florida Keys in as little as three days. The 40Z is designed for easy portability for long or short commutes on the open road with no escort needed.